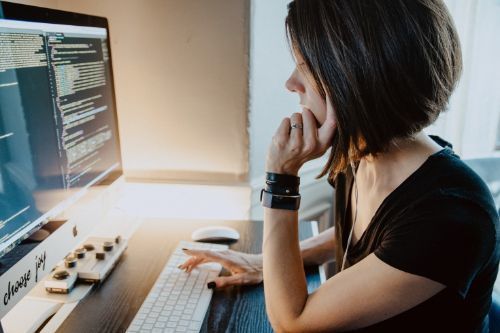 A brand helps your customers remember who you are, what you offer and even gives an inkling of what you stand for. To create a brand worth remembering, it takes a great deal of research and careful planning. When you know the right questions to ask and the right steps to take, you're on your way to creating effective branding! Check out these tips to help you plan and execute your branding efforts. 
Use Brand Archetypes
A while back, we discussed the importance of understanding and identifying brand archetypes. Brand archetypes help give branding and your marketing efforts a personality. They also help your company build deeper connections with your audience and set yourself apart from competitors. Conduct research on brand archetypes to set your business up for success and determine which you identify with. 
Develop a Mission and Values
Your mission statement and values set the tone for your brand. That's why it's important to develop a narrative early. Have a brainstorming session where you ask questions to determine your mission and values such as: 
Why does our business exist? Can we boil it down to one sentence and would a stranger be able to understand? 
What's our competitive advantage? Why would I choose our business over a competitor?
What do we want our customers to feel when they interact with our business? 
What are the top drivers around our company culture? 
What values would best describe our current employees and the way we do business? 
Create Logos, Fonts and Taglines
Once you know what you're trying to achieve with your brand, it's time to create the materials to go with your vision. We're talking logos, fonts, taglines and other branding materials. Don't be afraid to enlist the help of experts if this isn't your strong suit. There's no shame in reaching out for help to develop your perfect branding package. 
Create Brand Ambassadors
You don't have to formally create brand ambassadors, although some companies choose to go this route. Some brand ambassadors will be organic because they have come to know and love the work that your business is doing. How do you get there? 
Provide a superior customer experience, whether you offer a product or a service. Make sure that your interactions and your offerings are quality.
Arm your brand ambassadors with the tools they need to spread the word about your brand. We're talking about landing pages that help capture new leads which provide your messaging the way you want it to be told. Also, talking points and ways to talk about your brand can be helpful for your brand ambassadors!
By taking the time and care to think about your brand and what your business stands for, you're on your way to creating a brand worth remembering. If you already have branding you love, use this as a reminder to consider a refresh or time to check in to make sure your branding still hits the mark.