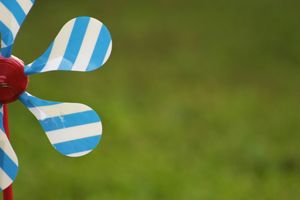 Print Tekk Printing and Mailing is a family owned company that has been in business since 1978. We are centrally located at the intersection of Westport Road and Roanoke Parkway at 4312 Terrace Kansas City, Missouri. Our company owned building has won 9 awards from Kansas City, Missouri for landscaping and general appearance. We feel an important part of our business is contributing a good image to the Plaza Westport community.
Our capabilities include printing 1 to 4 color printing, high speed copying, with a full bindery and a complete Mailing facility all in house. We are particularly proud of the fact that we are the only printer in Kansas City, Missouri that has a offset Heidelberg Quick Master DI Plus with Infrared dryer and sprayer. This allows us to do 4 color offset process printing more reasonable and in hours instead of days. We can do your printing in Kansas City and deliver it to your place of business. You will like the way we do business.
Print Tekk Printing and Mailing features:
1. Centrally located, 3 minutes from plaza hotels, 7 minutes from downtown 12 minutes from 75th street and I-35, and 10 minutes from Kansas City, Kansas.
2. Satisfaction guaranteed
3. Free pickup and delivery
4. In house prepress, printing, copying, bindery, and mailing
5. Print Tekk is both PC and Macintosh based. We support most softwares such as Adobe Illustrator, PageMaker, Photoshop, InDesign, and Acrobat for both PC and Macintosh. We also support Quark-X-Press for both PC and Macintosh and Microsoft Word and Publisher for PC.
Our Mission And Promise To You
Our mission is to provide you with the highest-quality products and services possible in a timely fashion and at a competitive price. We promise to listen to you and help you achieve your business goals. We will always be there with honest, expert advice and quick, friendly customer service.
Our goal is to meet and exceed your expectations.
Guiding Principles
We're proud of the strong roots we've built in our community. We pride ourselves on being a complete source for all of your business communications needs and have always been on the leading edge of technology. We understand that an investment in technology can actually save money by improving efficiencies.
We will continue to evolve as a diversely skilled, fast-moving team of professionals ready to learn from each other and meet whatever challenges our clients may face. We launched this cutting-edge website to make it easier for our clients to request estimates, place orders, check proofs, or transfer files online. We hope you find it as helpful as we do.