Two Kustom Corners Round Cornering Machines (⅛" to ½" radius)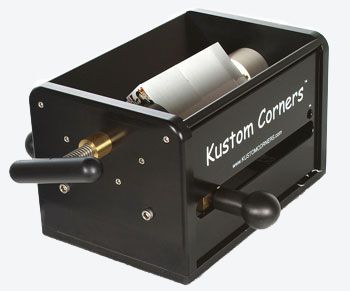 Be distinctive, different and unique at minimal cost.
Include round corners on your next card print job.
Suggestions include:
* Business Cards
* Post Cards
* Invitations
* Announcements
No waiting for expensive dies or die cutting individual cards we do it in minutes rather than days. No more dog-eared cards after
repeated use. This round cornering machine can cut a corner radius from ⅛ to ½ inch.